Senti che missile!
Tempo di lettura: 2 min.
L'appuntamento del martedì con il rock'n'roll ed il rhythm and blues degli anni 50 e primi 60 questa settimana è imperdibile: da No Particular Place To Go a Kathleen degli Adelphis ogni disco è un capolavoro. La congiunzione astrale giusta ed il clima estivo da aperitivo hanno aiutato sicuramente a creare l'atmosfera ideale al grido di "Senti che missile!!!".
Per una volta sono io a firmare la scelta del disco per la rubrica Backseat Memories di questa sera, con una perla come Darling, Listen To The Words Of This Song di Ruth McFadden, e ne vado particolarmente orgoglioso, vista la mole di capolavori che porta ogni settimana il caro amico Chris.
Nel frattempo arrivano (li cito in ordine sparso) i Miracles feat. Mr. "Smokey" Robinson, gli Spaniels, The Royal Teens e ancora Fats Domino, Gene Vincent, Patty Labelle, i Willows oltre a tutti quelli che puoi ascoltare solo se clicchi sul podcast qui sopra 😉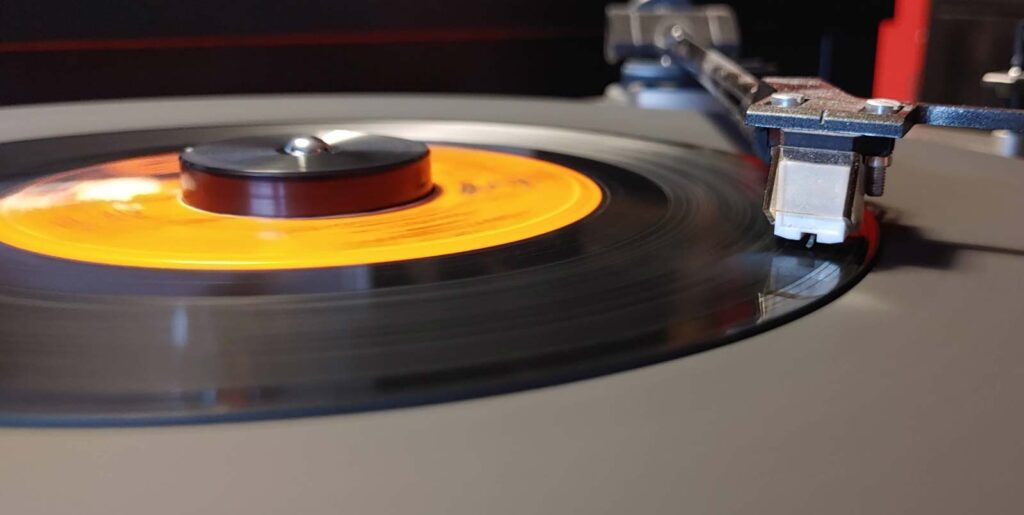 Martedì prossimo arrivano nuovi dischi e qualche sorpresa, iscriviti al nostro canale Mixcloud per non perdere nessuna puntata di One two Three Four oltre a poter accedere a migliaia di podcast interessanti creati da altri DJ e speaker italiani ed internazionali.
Resta sul nostri sito invece, se vuoi leggere ed ascoltare un bel po' di cose interessanti tra cui le #stories e #marginalia, la nuovissima rubrica del sabato mattina con @vanina che vi racconta tante belle storie di tempi passati, giunta al quinto "episodio".
Happy Summer!
Raffaello Allemanini