Botti di inizio anno: nessuno ha perso la mano.
Tempo di lettura: 2 min.
Ritorno dietro il microfono questa sera per la prima puntata dell'anno un po' stranito per via di queste tre settimane di stop natalizio e Christian – come sempre – non è d'aiuto manco a pagarlo. Dovreste sentire come si incazza quando arriva l'ammonizione da Facebook perché abbiamo trasmesso un brano tutelato dalla Warner in diretta video. Da-non-perdere.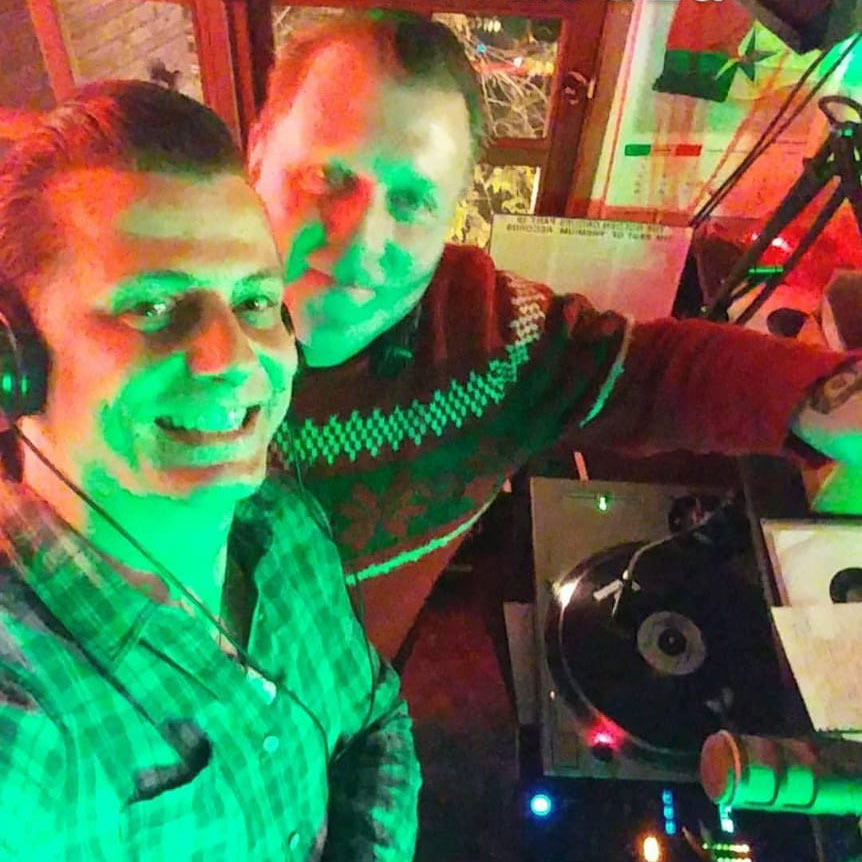 Una fitta nebbia pervade Torino e lungo il Po è ancora più spessa, forse più fredda e penetrante, quindi cominciamo la puntata cercando di scaldarci con un po' di buon rock.
Tutto inizia con la carica di Magic Carpet Ride, si va avanti veloci fino a Sam the Sham and the Pharaohs, passa veloce l'Almanacco del giorno, riesco a mettere il singolo di Over the Hills and Far Away, finché arriva il momento del Rock and Roll che ci conduce ballando verso la consueta rubrica condotta da Christian Passarella: the Book of Love.
Potete ascoltare la replica QUI (premete il cuoricino per salvarla tra i preferiti!)
Un po' di rockabilly inglese, un po' di gruppi vocali e l'appuntamento fisso con Backseat Memories: il lento della settimana.
Abbiamo fatto un paio di divertenti dirette su Facebook e Instagram mentre il tempo volava tra un disco e l'altro.
Barrence Whitfield and the Savages aprono l'ultima mezz'ora con il loro garage blues e ci portano direttamente verso il momento degli spagnoli Fuzillis, che speriamo di rivedere presto in terra italica.
Concludiamo alla grande con il Disco a Roulette di Chris, e con un gran finale super rock, che vi invito ad ascoltare a tutto volume insieme a noi!
Appuntamento alla prossima settimana in diretta come sempre pronti a urlare One Two Three Four!!
Se ti è piaciuta la puntata, regala due ore di buona musica a un amico: condividi questo post! Grazie!!
Ringraziamo Radio Banda Larga ed il nostro Lorenzo Ricca per il supporto tecnico.
Raffaello Allemanini